As one flame goes out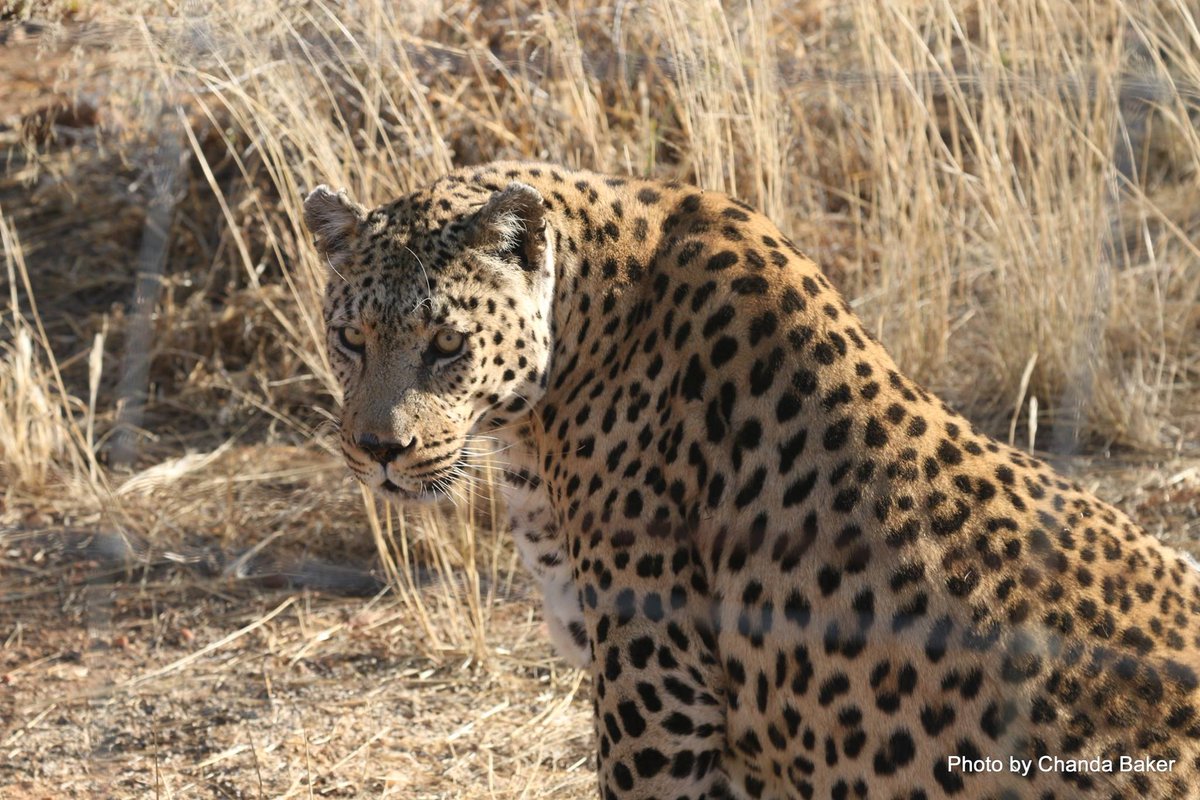 Their mother having passed away shortly after giving birth in 2003, sibling leopard cubs, Keanu and Timbila, relied on the hand-raising efforts of Marlice for survival. Months of dedication saw the tumbling twosome defy the odds and grow into incredible cats – the first leopards to call N/a'an ku sê home. Their habituation demanding a captive life, the brothers became ambassadors for their wild counterparts – reminding all who encountered their powerful presence of the legacy of Namibia's leopards and their right to keep roaming a country where conflict, at times, has lethal repercussions.
15-year old Timbila passed away in July, the ravages of age never detracting from his magnificent mien nor diminishing the power of the leopard legend he'll always be.
Another shines brighter
Her mother having been hit and killed by a car, Kitty came to the N/a'an ku sê Foundation Wildlife Sanctuary in 2015, aged just 4 to 5 months at the time.
Timid and fearful at first, Kitty soon succumbed to the expert care of Marlice and sanctuary staff. N/a'an ku sê became her place of safety – a home where her wild instincts were encouraged in an environment as natural as possible.
Kitty thrived and grew into a confident cat, an ideal candidate for release – a perfect ambassador for the N/a'an ku sê vision.
And in July our beautiful Kitty took her first tentative steps on the Zannier Reserve by N/a'an ku sê – a 9,000-hectare soft release site that beckons the return of the wild.
Sedated and fitted with a GPS collar, Kitty woke to a new world, a place of freedom that continues to allow the N/a'an ku sê team to monitor her movements and ensure the wellbeing of a cat embodying an ideal vision of conservation.
"What light is to the eyes – what air is to the lungs – what love is to the heart, freedom is to the soul of an animal." Robert Green Ingersoll
Go well, Kitty! You have made us proud.