UPDATE ~ He has resigned
https://thewildlifevolunteer.com/2018/10/16/great-news-idaho-fish-and-game-commissioner-blake-fischer-has-resigned/
https://www.cbsnews.com/live/video/20181013162918-idahos-fishing-and-game-commissioner-blake-fischer-is-facing-calls-for-his-resignation-after-sharing-pictures-of-a-hunt-during-a-trip-t/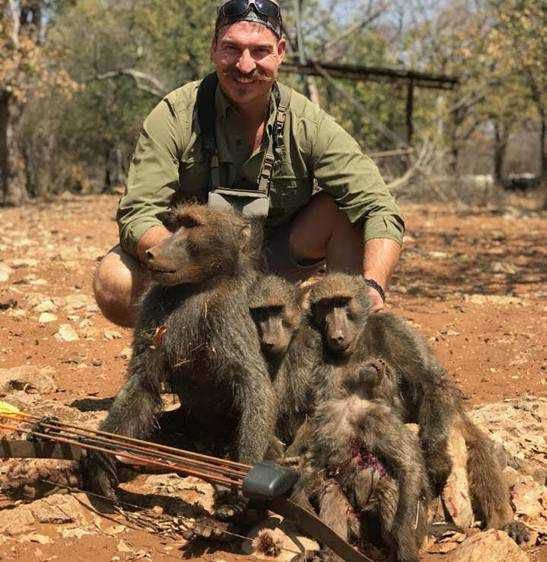 He bragged that his wife wanted watch him hunt "So I shot a whole family of baboons"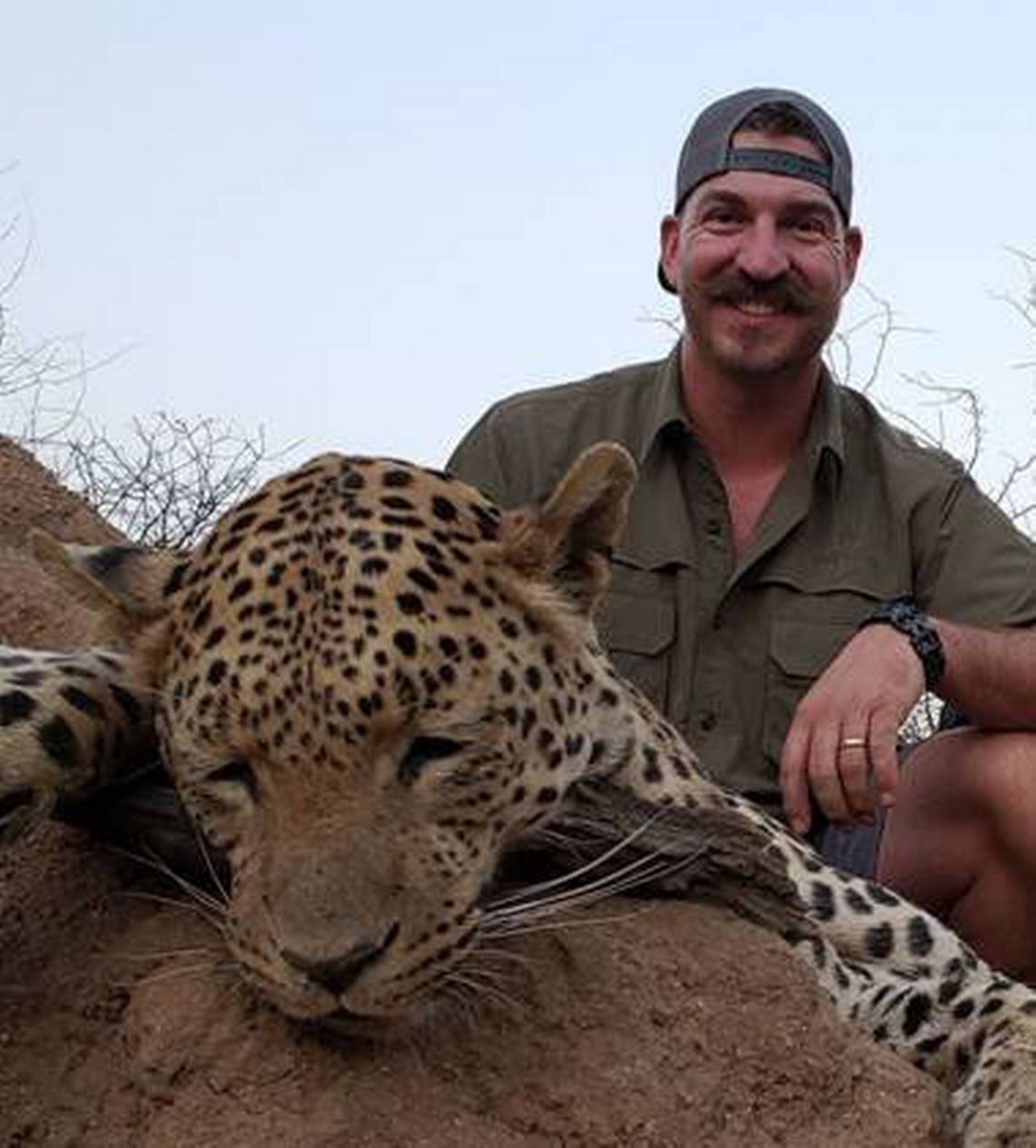 His wifey had her fun too
Idaho Fish and Game Commissioner Blake Fischer sent out an email with pictures describing a trip he just took with his wife.
The photos included him posing with animals they hunted and killed.
The email quickly received backlash with a group of former commissioners who asked for Fischer's resignation.
Former commissioner Fred Trevey sent an email back that read: "My reaction to the photo and accompanying text of you smiling and holding a family of primates you killed, dismays and disappoints me. Your poor judgement has unnecessarily put the institution's credibility and hunting in general, at risk in the blink of an eye."
Although what Fischer did wasn't illegal Trevey said, "Legal does not make it right."
The Executive Director of a pro-hunting group called Idaho for Wildlife called the photos despicable.
"They killed a whole family, including small baboons, and I think that's revolting… It just puts a bad light on us," said former Commissioner Keith Stonebraker said.
Fischer claims he did nothing wrong and refuses to resign.
blake.fischer@idfg.idaho.gov ~ if you would like to let him know what you think