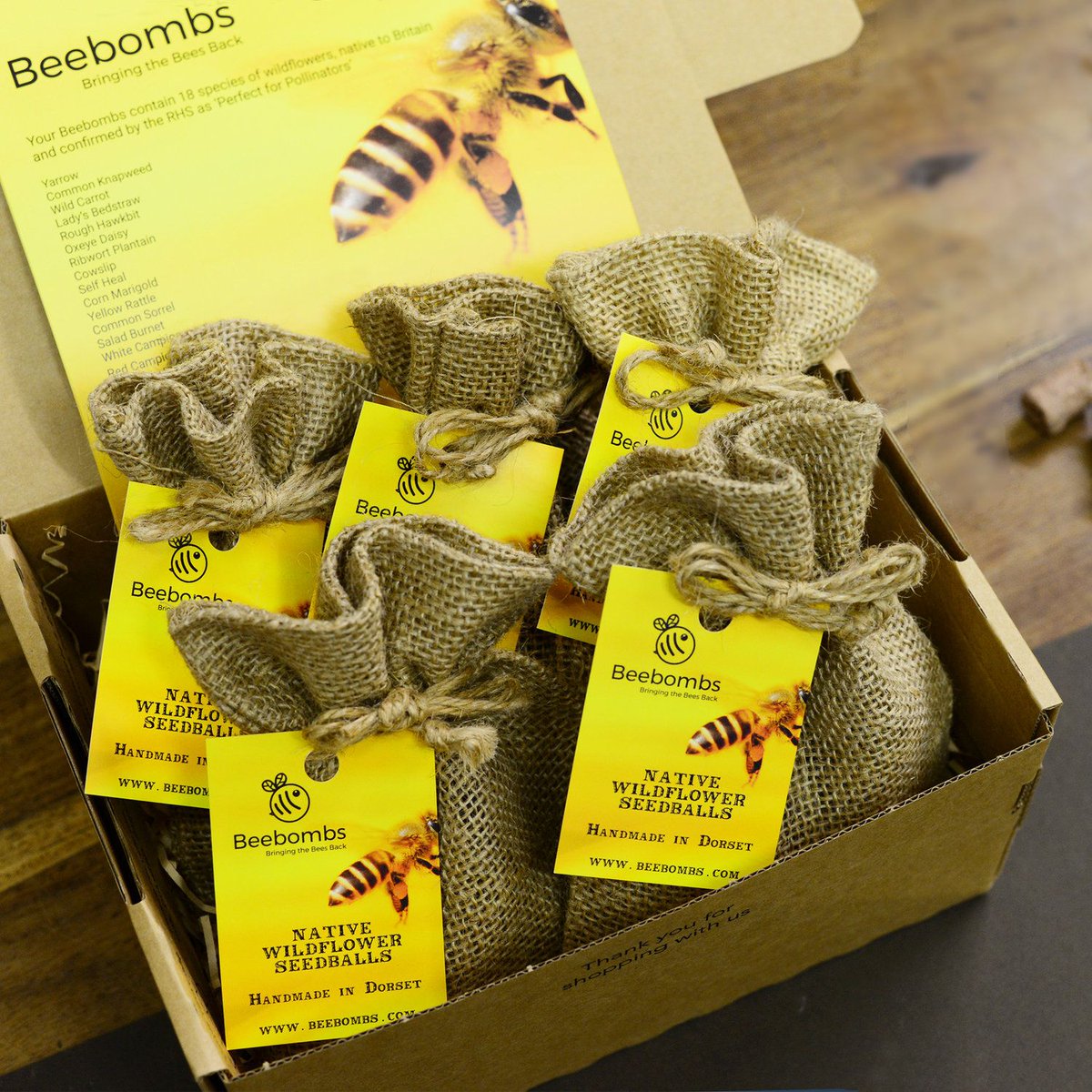 5 packs of handmade, native wildflower Beebombs. A mix of 18 native wildflower species, enough to create 105 sq ft / 9.75 m² of wildflower meadow.
Beebombs use only sustainable packaging. No 'one use plastics' used.
Worth £29.99
********
97% of natural bee and butterfly habitat has been lost in the UK since WW2. Ninety seven percent. It's frightening and critical.
With your help, we can start to restore the lost wildflower habitat and make an important contribution to the biodiversity of Great Britain.
Hand made in Dorset, Beebombs are a mix of 18 British wildflower seeds, fine, sifted soil and locally sourced clay. Our seeds are native species and designated by the Royal Horticultural Society as "Perfect for Pollinators"
Beebombs just need to be scattered onto cleared ground to create a wildflower meadow that will #bringthebeesback
Thank you to Ben for this lovely prize
Koko Chimp ~ Steiff
Toy hedgehog  ~ Hedgehog Rescue
Cuddly fox ~ League Against Cruel Sports
Wrendale collectors' edition print ~ Packed Your Trunks
Bundle of four signed books & a cuddly toy ~ Animal Tails Charity Books
Dynasties signed by Professor Ben Garrod, Mike Gunton, Creative Director BBC NHU, Rosie Thomas, chimpanzee episode, Theo Webb, tiger episode
All proceeds of the raffle will go to helping Liberia Chimpanzee Rescue & Protection to build a sanctuary for their 35 (at the moment) babies orphaned by the illegal bush meat & pet trades
Tickets https://www.eventbrite.co.uk/e/teamearth-conservation-day-tickets-54097952432