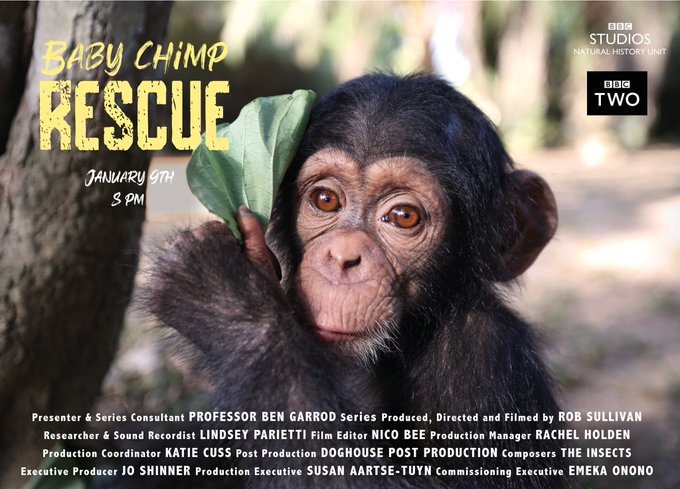 I have been following & spreading the news of Liberia Chimpanzee Rescue & Protection for probably 18 months now AND TONIGHT you can see just why they captured my heart.
The first orphan to arrive at their door when I started following them was Gaia, tiny, toothless & sooooooo young, it wasn't sure she would survive
but, we have seen Gaia take her first steps, her first venture into the trees & develop the most amazing toothy grin
In this three part series you will meet Gaia & other orphans & they will surely capture you heart.
LCRP need to build a sanctuary to home them & give them the best life possible, after man has taken EVERYTHING from them
To help raise funds I am jumping out of an aeroplane, it would be AMAZING if you could sponsor me, even if only £1, it soon mounts up & when I hit £500, a very kind lady will match it
https://www.justgiving.com/crowdfunding/jump-for-gaia?utm_term=awNdGeXeg
or you can even jump with me
Skydive Buzz
Sunday 29th March 2020
10am & 11am
To book your place with a £50 non returnable deposit & find out more about the jump please visit
https://www.skydiveukltd.com/charity-profile/936/Liberia_Chimpanzee_Rescue__Protection/956#book_a_charity_jump
OR if you prefer, you can donate directly
https://www.liberiachimpanzeerescue.org/
E n J o Y   the orphans tonight
& if you can donate, we will all be immensely grateful !!