The Guatemalan government is prosecuting those refusing to surrender animals following the country's circus ban. This circus has decided to surrender their last six tigers: Itsa, Bimba, Sombra, Lupe & two cubs!
DONATE SO WE CAN GO GET THEM!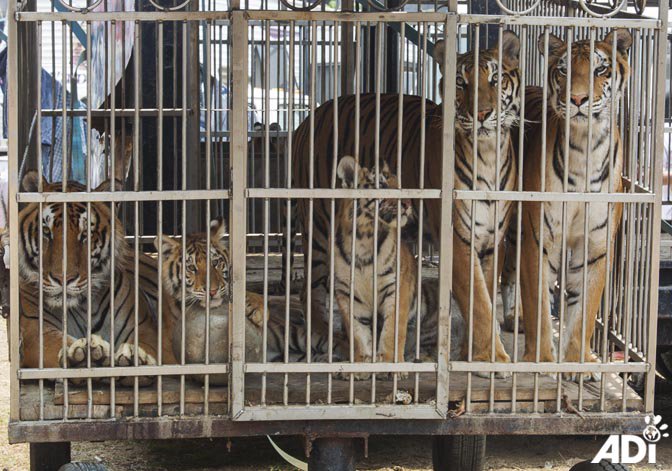 https://www.ad-international.org/take_action/donate.php
He is reaching out for your help
https://www.dailymail.co.uk/news/article-5824743/Animal-Defenders-International-fights-save-circus-big-cats-facing-Guatemala.html
WELL DONE GUATEMALA ~ YOU SHOULD BE PROUD !!
I love Animal Defenders International, I believe their work is outstanding, so much so that I do a monthly donation to them, it would be AMAZING if you could too, if not, could you at least donate a little to give these cubs a much happier future
I ~ them & ADI would be sooooo grateful !!
You can donate straight to them or on my Facebook page