Animal Equality was founded in 2006 by Jose Valle, Javier Moreno and Sharon Nunez in Spain. Animal Equality's mission is to create a world where all animals are respected and protected.
Animal Equality's first action was shocking and gained a great amount of media attention. Two of Animal Equality's founders, as well as two other activists, chained themselves to the entrance of a slaughterhouse in Madrid, Spain.
Animal Equality carries out its first open rescue. Animal Equality was the first organisation in Europe to carry out an open rescue. Six pigs were rescued from a factory farm in Spain and brought to a sanctuary. Since its foundation Animal Equality has carried out many open rescues, saving over 100 animals.
On 16th October 2009, Animal Equality registers as a non-profit limited company (and in 2016 as a charity) in the UK. Animal Equality's Executive Director in the UK is Dr Toni Shephard.
An Animal Equality investigation into British pig farms results in the closure of Harling Farm and the prosecution of its workers for animal cruelty. They receive the longest sentence ever handed down for abuse of farmed animals.
Animal Equality's suggestion of a sensor device to prevent elephant deaths due to train accidents was accepted by the Government of India. The device has been developed and is in experimental stage as of October 2016.
Animal Equality's investigations in China succeed in closing a dog slaughterhouse and 33 dog and cat markets.
Animal Equality is chosen as a 'Top Charity' by Animal Charity Evaluators and recognised as one of the three most efficient animal rights organisations in the world.
After an Animal Equality investigation, Mexico's Office of Environmental Protection seizes over 100 animals from a decrepit zoo called "Club of the Little Animals."
Animal Equality's virtual reality project iAnimal celebrates its international premiere during the prestigious Sundance Film Festival in the USA.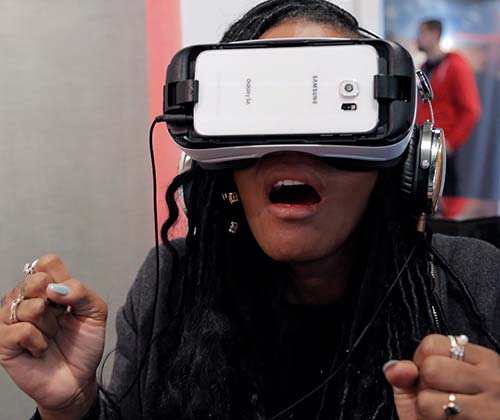 Four years after Animal Equality revealed some of the most severe animal cruelty ever witnessed on the El Escobar pig farm in Spain, the trial against the four defendants finds them guilty and sentences them to prison.
An Animal Equality investigation uncovers violent abuse of cows and their calves on a family-run British dairy farm.
Our second 360º virtual reality film, 42 Days, takes a behind the scenes look into the lives of chickens raised for meat. It is presented and narrated by actor Amanda Abbingdon.
iAnimal – The Dairy Industry in 360º. iAnimal takes on the cruel dairy industry with its third film in the series, narrated by actor Evanna Lynch.
Animal Equality investigators discover calves caged in tiny pens far past the eight-week legal limit on a UK dairy farm that supplies M&S, resulting in international media coverage. The RSPCA was called in to inspect all dairy farms supplying M&S.
Animal Equality is named a Top Charity by Animal Charity Evaluators.
Britain's best-known birder and national treasure, Bill Oddie OBE, joined MPs and Animal Equality campaigners to call on Michael Gove to 'Make Britain Foie Gras-free' as they handed over 70,000 signatures backing an import ban post-Brexit.
Animal Equality releases shocking scenes of animal abuse filmed on Fir Tree pig farm in Lincolnshire, which is owned by Elsham Linc – one of Britain's largest pig producers.
Animal Equality releases scenes of violence and neglect against pigs and piglets on Rosebury Farm in Bedfordshire. As a result, Red Tractor withdrew the farm's assurance certificate.
Animal Equality releases shocking scenes of distressed calves being brutally handled and force-fed at Coombe Farm in Somerset, an organic dairy farm certified by the Soil Association and RSPCA Assured, supplying Waitrose and Yeo Valley. Both Waitrose and the RSPCA immediately suspended the farm following our investigation.
Animal Equality is again named a Top Charity by Animal Charity Evaluators, for the fourth time in the last five years.
https://animalequality.org.uk/
https://www.eventbrite.co.uk/e/teamearth-conservation-day-tickets-54097952432
https://www.facebook.com/thewildlifevolunteerteamearth/
https://www.justgiving.com/crowdfunding/savingbabychimpanzees?utm_term=pj3nmdjZj