So this morning I woke with a banging headache & stayed in bed hoping it would pass ~ it didn't
So up I get ~ feed the cats & go for the early morning walk with Disney the lurcher ~ we were joined by TWO of our friends ~ Beau my faithful fox & the other I suspect must be one of his cubs, they run around & follow us, knowing that a breakfast is guaranteed, they don't mind the dog ~ she half halfheartedly chases them sometimes, they don't mind, Beau often walks quite close to me, my road is a bit busier this morning, a man walking his dog, carers turning up to visit the elderly neighbours opposite ~ usually the slightest sound & they hide till it's settled ~ not this morning, maybe because it's cold, maybe it's because it's Christmas, maybe because they know they are making my headache disapear ~ they pretty much stand their ground to enjoy their Christmas breakfast of cat food & smakos  !!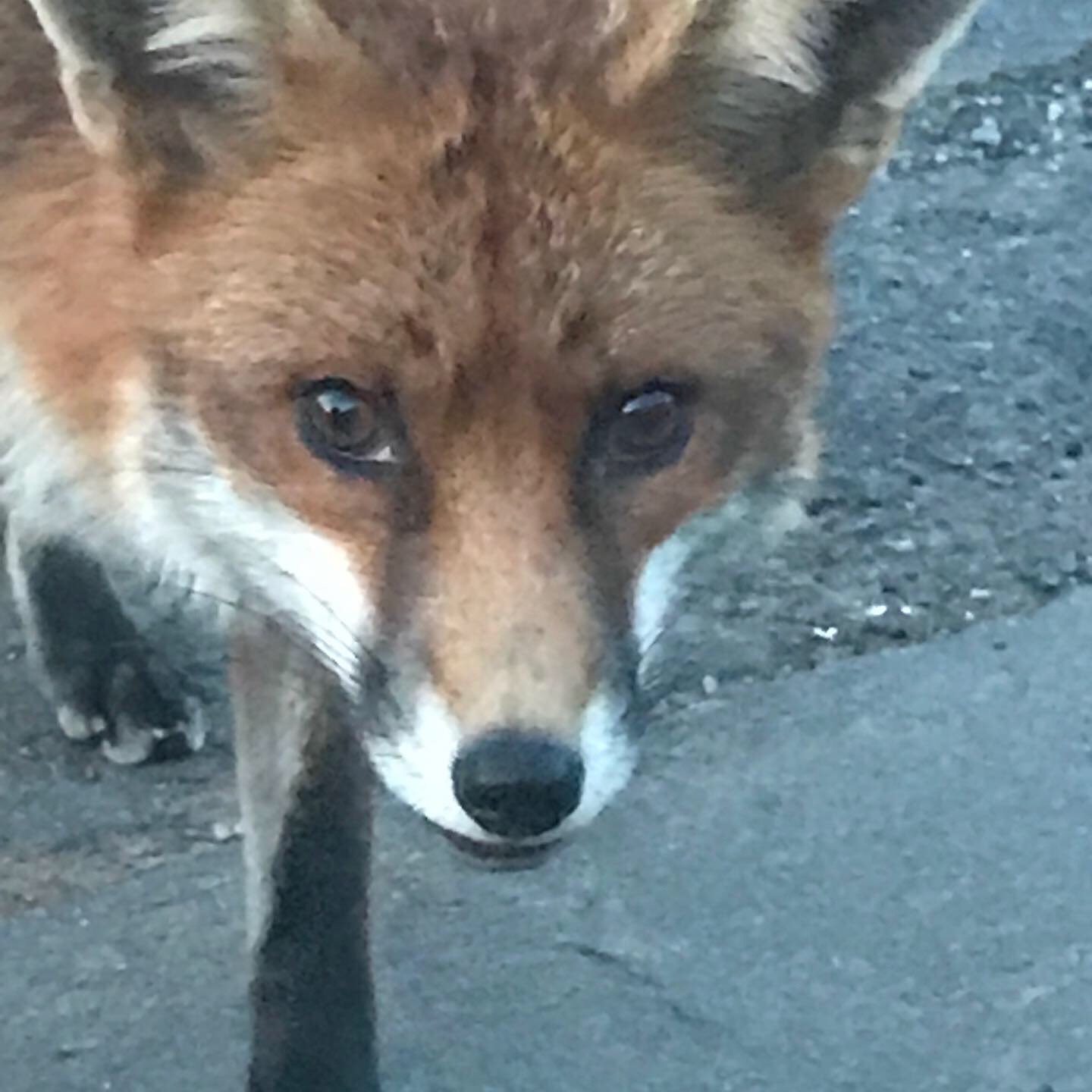 In 2019 I managed to pull off my first #TEAMEARTH conservation event & for that a huge thankyou to my guest speakers & the charities who attended. The event was well received & I was encouraged to do a yearly event.
Since the event I have been pretty flat, you put all your effort into the event & then it all stops & so did I, can't say I have been unhappy, but have struggled to get on with things, probably not helped by making poor work choices & not being able to go on a volunteering holiday (any holiday actually).
SO
As 2020 ~ as a new decade approaches I shall
Turn 52 in February
Jump for Gaia & Liberia Chimpanzee Rescue & Protection in March
you can join me here
https://www.skydiveukltd.com/charity-profile/936/Liberia_Chimpanzee_Rescue__Protection
or sponsor me here ~ when I achieve £500 in sponsorship ~ a very lovely lady will DOUBLE it to £1000
https://www.justgiving.com/crowdfunding/jump-for-gaia
In October #TEAMEARTH 2020 will happen ~ this event will be focused on South Africas lion farming, canned/trophy hunting & poaching. I have a new film lined up & the maker will be a guest speaker & one other guest speaker willing to attend, hoping to get some more speakers, both from the conservation & hunting perspectives.
Please contact me if you would like to be involved
I WILL get away on one if not TWO volunteering holidays ~ my love for this all started with N/a'an ku se
I wish you all a VERY Merry Christmas
Thankyou for following me, let me engage with your work, or just engaging with me
2020 WE CONTINUE THE FIGHT FOR THE ANIMALS !!